I am a new user, but I have tried to read all the dosumentation prior to asking my questions. So if I did miss the answer, I apologize in advance. I realize that we will have large material libraries over a short amount of time, which is a blessing to an architectural designer, I would like to create an organized folder structure for downloaded materials along with my own. Is it as simple as creating a User folder with sub folders for material types such as glass, wood, brick, stone, etc, then placing all of the material zip folders within those and then import? Currently I do not have this folder setup.
I have tried to create new materials for stone using UVMapped textures, I can highlight the mesh within the file tree, the edit a material selecting the appropriate textures, but I do not see a way to save the material when created. This of course means that the material does not show up in the scene. But I can recreate the same process selecting a material from the library, apply it to the mesh and it works correctly. So I am sure that I have just fubared something. I tried for several hours to correct this without success, so I am finally asking for help.
I am trying to recreate this render within Kerky, it was orignally modeled in Rhino and rendered in Flamingo.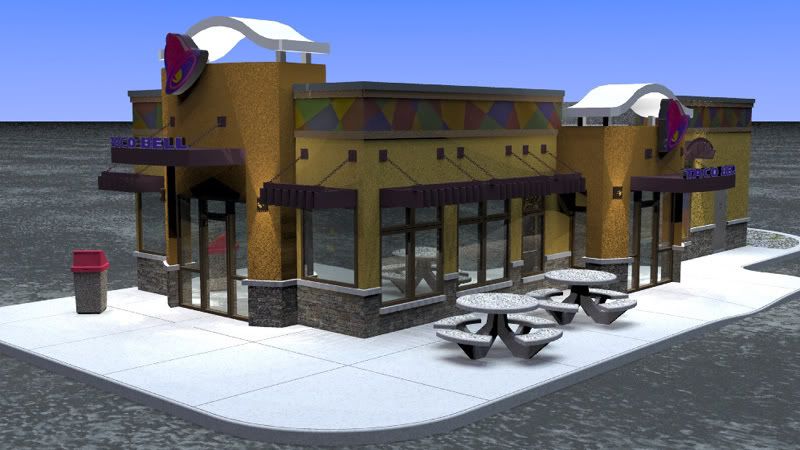 Thanks
Vince